Coach Etienne Brower is thrilled to be offering private and small group workouts on the Upper West Side  to help players with their basketball skills as well as strength & conditioning. If you are interested in scheduling sessions, please reply to this message as we will handle requests on a first come-first served basis.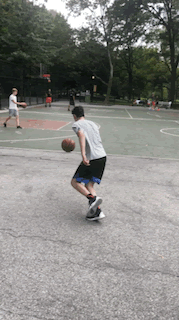 "Pods" & Exercise
As the private/public school schedules are continuing to be released, we understand parents feeling most comfortable with keeping their children around close friends and family during the "restart phase". We will be offering small group and private workouts catered to the Pod of your choice. This enables plenty of court space while maintaining social distancing from any outside athletes. Our goal is to keep our players safe, yet provide them with a positive outlet to exercise and play the game they love 🏀!
Safety Measures
-All workouts will be conducted according to the most up to date safety guidelines regarding youth sports.
-Small groups will be kept to 4 players maximum.
-All workouts will be held outdoors until further notice
—
We hope to continue to bring the highest quality of coaching to your children during this challenging time with an emphasis on overall improvement and personal SAFETY.
Thank you for your continued support and we look forward to hearing from you all!